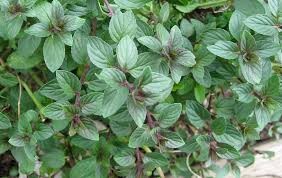 This is for the mint lovers out there.   Recent guests from San Diego Maureen and Carlton asked me to please post this recipe so here it is guys!
We grow our own mint out in the garden and I'm forever trying to come with different ways to use it.   I like this recipe for a simple syrup infused with green tea and fresh mint.   I toss local fresh ripe cantaloupe and/or watermelon with this fragrant syrup and serve it as a first course in the summer months when the ingredients are fresh.   When you're done a little of this sweet syrup goes a long way to taste test as you add it to your fruits of choice.  If you try it Let me know what you think.
2 cups granulated sugar
1.5  cups water
1 T white corn syrup
2 green tea bags
1/2 c packed fresh mint leaves
Combine the sugar, water and corn syrup in a sauce pan can cook over medium heat for about 15 minutes.   Don't let the syrup boil but heat long enough to make sure the granulated sugar is completely dissolved.
Chop the mint and place 1/2 of it in a mesh tea bag or infuser and set aside the other 1/2 aside.  Place the infuser filled with mint and the green tea bag in the syrup.    Remove from heat and allow the syrup to cool completely (about 1 hour).
When cool remove the mint the green tea.    Stir in the remaining mint.  This will last in a covered container in the refrigerator for about 2 weeks.
Enjoy!