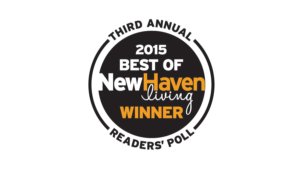 We loved hearing that we won this category in a local readers poll.   Feedback from our friends and guests make it all worth while and we send a big THANK YOU to all of you.
What tickles us even more about this is that while there a lot of places to stay in the New Haven and  CT Shoreline area the top three places to stay in this poll are right here in Madison.    So there you have it  – Madison is a special place to visit and now you know that it's a great place to stay too.   Come visit for a day or two or three.  We are here all year and would love to see you (again).
Read this great story about Madison Connecticut that was in the Hartford Courant recently.
See you at the inn!