GIFT CERTIFICATES
THE PERFECT GIFT FOR EVERYONE YOU FORGOT TO BUY A GIFT FOR
Are you still looking for the perfect gift for the hard to buy for people in your life?  Or maybe the person you didn't know your were supposed to buy a gift for but you heard they bought you a gift and now you need to buy them a gift?  Here's an idea….A gift certificate to the Scranton Seahorse Inn!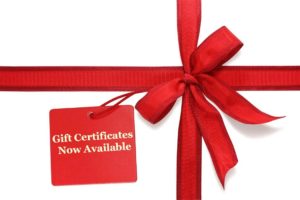 Perfect for moms, dads, sons, daughters, wife, husband, your ex-hunsbands new wife (part Christmas gift part thank you gift!), your fiancé, your favorite caretaker, your kids awesome teacher, an outstanding employee, a friend, an enemy (soon to be ex-enemy), neighbor, olympic athlete (someone please buy one for Gus Kenworthy) your doctor, your dentist and of course yourself.
Purchase before December 21st and receive it in the mail before Christmas.  If you purchase after December 22nd we will email you a copy to print on your color printer.
Call us today at 203.245.0550 to order your gift certificate for the Scranton Seahorse Inn.   We have a few new expensive cartridges in our inkjet and we're ready.
Merry Christmas!