Small Business Saturday
November 24th 20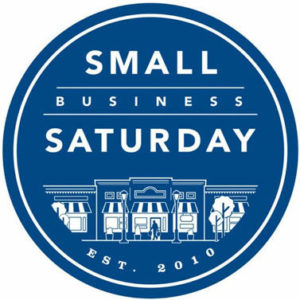 Today's the day to avoid the big box stores and malls and head to your local neighborhood shops and the shops in the towns that surround you.  You're shopping small and fueling the Shop Small Movement every time you pick up a latte at
the corner coffee shop, buy a new bag at the neighborhood boutique, or catch a show at the town theater or stay at a small bed and breakfast. You're supporting the small businesses that make your community vibrant and unique.
Why not come visit Madison today and visit our great boutiques, book store and coffee shops and get the special attention and unique gifts your can't get at a mall.   Our little town will be hoping with excitement and spirit that includes special deals everywhere.
We have a special deal on gift certificates today too!  Buy a gift certificate from the Scranton Seahorse Inn today and we'll take 20% off your purchase as our thanks you for shopping small!   Call me at 203.245.0550 and we'll put your  your gift certficate in the mail today*.
Have a happy holiday season everyone!
*Gift certificates purchase on Small Business Saturday are good for new reservations made after January 1 2019.