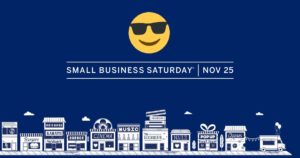 Don't forget to support your favorite small businesses during the holiday shopping season.  You always get great service and great products from these independently owned businesses.  On Small Business Saturday you'll get even bigger savings.
Gift certificates for the Scranton Seahorse Inn make great gifts.  On Small Business Saturday gift certificates are 20% off so be sure to give us a call at 203.245.0550 or stop by.
Gift certificates purchased can be used for new reservations made in 2018 and cannot be combined with other discounts or used for existing reservations.  Gift certificates are sold in $100 increments up to $2000.