Yankee Magazine picks the best in New England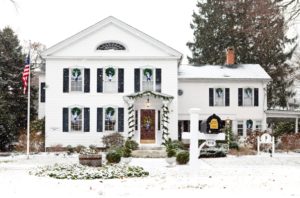 We are delighted to have Yankee Magazine select the Scranton Seahorse Inn as one of their top five bed and  breakfasts in New England for the holidays.    We go all out every holiday but nothing like we do at Christmas and we are happy our guests and Yankee readers think so too.
Click here to read about The Best Five B & B's for the Holidays in Yankee's November/December issue.
Click here to check our availability and please come and see us soon!