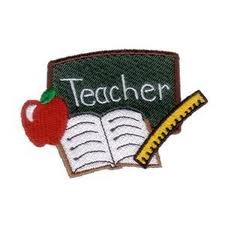 Calling all teachers and educators!   I'm not even sure there is a winter break (again) this year but in the event there is I have special rates through the end of February just for you.   It's my way of saying thank your for all you do  and to let you know I think the future looks brighter every day thanks in part to your hard work.
These darn breaks seem to disappear and dwindle away with every snow flake that falls from the sky so if you have just a short window of opportunity to escape you really should.   Of course it would be really great if you escaped to the Scranton Seahorse Inn.   When you let us know that you're a teacher/educator  we'll take 25% off your room rate whether it's 1, 2, or 3 nights.   And if you really need to decompress don't forget to ask about our fantastic massage therapist who comes on site.
A full breakfast is included every day of your stay and I promise there will be no parent-teacher conferences while you are here.