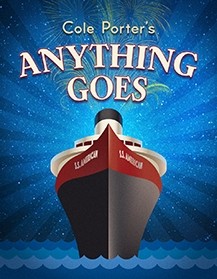 Calling all Cole Porter fans.    Anything Goes opens on April 8th and plays through mid June.   The venue is just 20 minutes from our front door at the spectacular  Goodspeed Opera House located right on the Connecticut River.     Click here to be taken to the ticket office to pick your dates and seats.
"In olden days, a glimpse of stocking
Was looked on as something shocking.
But now, God knows,
Anything goes!"
=Cole Porter
Call the inn at 203.245.0550 if you need help purchasing tickets or planning a trip that includes a show at legendary Goodspeeed Opera House.