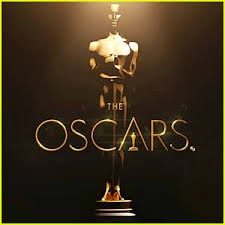 The Academy Awards will be presented on Sunday February 28th and that means it's time for you to participate in our 5th annual Oscar contest.    Click below and pick your favorite nominees to win an Oscar.  The participant that picks the most winners wins a free night stay at The Scranton Seahorse Inn and two tickets to the movies at the Madison Art Cinemas.
In the event of a tie we'll pick an entry at random.    Winner will be announced the day after the Oscar ceremony via our Facebook page.  Good lucky everyone!
THE RESULTS ARE IN:
Thanks to everyone who played.  It was a strange year with lots of surprising (but well deserved) winners.   No one picked all the winners in our contest but Craig Silan (a regular guest here at the Scranton Seahorse Inn) from Brookfield CT picked 9 correct winners and won a free night at the inn. The sweet spot was 7 correct answers which is where 189 of you ended up.
Only one person picked Mark Rylance to win Best Supporting Actor (ironically all her other picks were wrong!) and 70% of you picked Sylvester Stallone to win that category.  The other surprise was 80% of you picked the favorite The Revenant to win Best Picture & only 5% picked the real winner which was Spotlight. Thanks again everyone I had a lot of fun reading your picks.