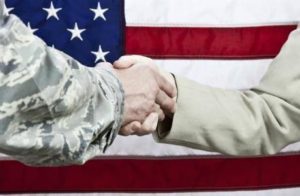 Every year on Veteran's Day we are proud to honor America's veterans by offering them a free night at the Scranton Seahorse Inn.  Veteran's Day is Wednesday November 11th.   If you are a veteran or know a veterans that would like a night away please call us to  reserve your space.
Because space is limited this special and popular offer is for veterans who have not stayed with us on Veteran's Day in the past.   Proof of service is required.
Happy Veteran's Day.  Please be sure to shake the hand of a veteran and thank them for their service.