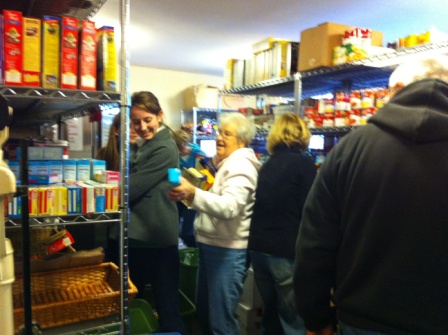 So many families across our great country are finding themselves in need of the things many of us take for granted on a daily basis.  Food, electricity, heat, medical care… 
We are blessed to be in the good company of the all volunteer organization Madison Community Services whose motto is "Neighbors Helping Neighbors".    Their mission is dedicated to helping citizens of Madison through the availability of free programs in response to the needs of the local citizens. The services include transportation to medical appointments, financial crisis assistance, holiday food baskets, a supplemental food pantry, children's summer camp scholarships, and school supply assistance.
We want to do our part.  Throughout November and December we will have a bin at the inn collecting non perishable food items from our guests.   If you can't bring them with you, we are steps away from a supermarket!  In return for our guests generosity we will deduct $10 from their room charge and donate that directly to the Madison Food Pantry. 
It's great to be in good company.