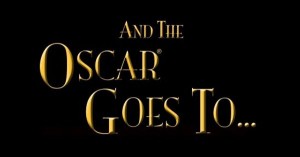 I'm ready!  Do you have your Oscar picks ready?   You still have time to get to the theater  before the Oscars are handed out on Sunday February 22.     If you're feeling competitive (or lucky) you can participate in our annual Oscars contest right now by clicking the link below.   The person who picks the highest correct number of winners wins a free night at The Scranton Seahorse Inn.   As always, while at the inn look through our DVD library and watch any of our hundreds of movies while you relax in your guest room.    We add to our collection all the time!  Good luck everyone.   This contest closes on 2/22 @ 4pm.
Enter The Scranton Seahorse Inn Oscar Contest
In the event of a tie – a entry will be selected at random.   Results will be posted on this blog the day after the awards show.  Check back to see if you're the big winer.