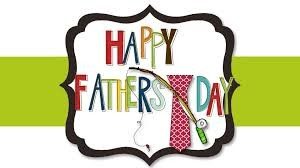 A gift certificate to the Scranton Seahorse Inn is  a great gift for dad.   While spending a night or two in Madison we'll make sure there's plenty to for him to do.   He can enjoy one of the the town beaches, take in a Sunday concert on the Madison green, hike the trails at East River Preserve, golf at a few near by public courses, relax with a beer at one or two of our fantastic local pubs or bistros, or enjoy a glass of wine at a local vineyard.    The list goes on and we're happy to help plan the perfect getaway for the father(s) in your life.
Gift certificates can be purchased in increments oft $100.  For Fahter's Day we'll include a $25 gift card to Lenny & Joe's fish tale restaurant – one of Madison and the CT Shoreline's favorite seafood restaurants.
Call today to purchase your father's day gift certificate to The Scranton Seahorse Inn.