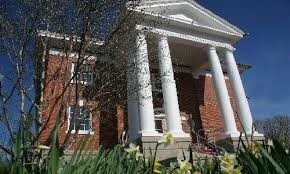 Check out the amazing schedule of events happening happening at The Kate in the coming months.  With a school that includes opera, pop and jazz performances and comedy I can guarantee there is something for everyone to enjoy.   This great venue is located in the center of Old Saybrook on the Connecticut Shoreline and is just 15 minutes from The Scranton Seahorse Inn.   
Start planning your summer getaways today.   A perfect staycation would include a night or two away with us while taking in a performance at the Kate.  So much to do on the Connecticut Shoreline.   Call us and we'll hep you plan the perfect 48 hours.
While you're in Old Saybrook attending a performance you'll have a lot of choices for food & drink before or after a show.   One of our favorite places is The Rabbit Hole.   Best hot dogs around!
See you at the inn!