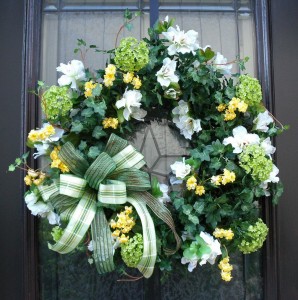 Saint Patrick's Day is a cultural and religious holiday meant to commemorate and celebrate the patron saint of Ireland and the arrival of Christianity in Ireland.   On a day that seems like everyone is Irish we celebrate St. Patrick's by church services, wearing green, or sharing a beer (or two!) with good friends.
Here at the Scranton Seahorse Inn we'll celebrate with food and drink.    Stay with us St. Patrick's Day weekend (Friday or Saturday)and enjoy some homemade traditional irish fare.  Special room rates will include a full dinner with your choices of corned beef and cabbage,  beef and Guinness stew, Irish soda bread, and of course a helping Guinness and Irish Whiskey.  For dessert we'll have our house made Guinness Ice Cream.    A traditional Irish breakfast will be served in the morning.  
Once you are done with dinner there are several Irish pubs here on the shoreline where you can continue to celebrate the day.    To help send you on your way we'll provide you with a special pub crawl map  and a card for shoreline taxi.
Room rates are inclusive of dinner and breakfast and start at $225 per night.   Please call the inn at 203.245.0550