This winter when you book a Monday and Tuesday night stay your Wednesday night is on us.
Winter is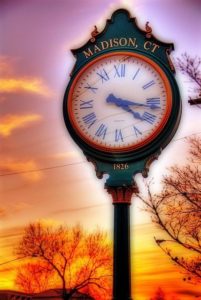 great season to be here on the Connecticut Shoreline and in Madison. And I promise you won't run out of things to do. Are you looking for quiet down time with a book, a movie, or maybe a spa treatment or two? Are you like me and love walking the almost empty beaches and trails in winter? Winter concerts? Gallery events? Wine dinners? We have all those too.
If you're not sure what to do I've got the inside scoop on things to see and do & places to eat and I'm happy to help build your 3-day-getaway itinerary. Don't forget, your Wednesday night is free!
Call me today at 203.245.0550 and let's book your winter escape!