Add this package to your room reservation for an additional $350 and this is what you get:
Two massages!   1 60 minute Maternity Massage for mom and  1 60 minute Anti-Stress Massage for her partner.
"Craving Card" – Mommy-to-be will receive a personal delivery of craving items delivered to her room.
$50 gift certficate for Bar Bouchee – just a 2 minute walk from our front door.
A special Seahorse Inn baby gift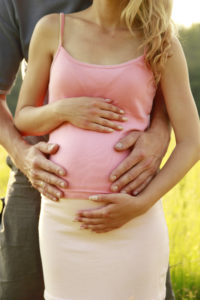 This is perfect for mom and dad's to be that are looking for some pampering and relaxation before midnight feedings and sleep deprivation become the norm.   This is the pre-baby vacation that all expectant parents should indulge in.   Our very special package includes:
Make this a two night get-away for just an additional $150
Please call the inn at 203.245.0550 to make reservations and so that we may make arrangements for your massage appointments and dinner reservations.
Note:  The preferred room is in our Madison Getaway guest room which includes fireplace and jacuzzi tub for 3!  If those amenities are not necessary The Town View or Seahorse guest rooms are a good alternatives  Only these rooms may be booked with this package in order to accommodate the massage services.
A two night minimum is required on weekends during our peak season May – October and on holidays.