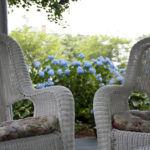 Am I really already posting an end of summer special?   It seems like the warm summer sunshine  just arrived and now in a few short weeks school will be starting all over and the wind down of Summer 2019 begins.
The good news is there is still plenty of time (and sunshine) left to plan a last minute getaway to the beach here  in Madison, Connecticut.   So if have haven't taken the time or made the time to relax with your butt in the sand, the Scranton Seahorse Inn End of Summer Special is too good to pass up.    We have the inside scoop and great tips on the best places to relax, kayak, hike, eat and drink.
Any Tuesday night stay is free when you book a Sunday and Monday night.   The beaches are quieter on these days, there's plenty of seating at our great restaurants in Madison, there are sunrises and sunsets that shouldn't be missed.   Please make the time to call us today to  book your mini end of summer vacation before I make a new post about a winter special!
Offer is good thru the end of September and is valid only when reservations are made over the phone at 203.245.0550.