From only $340 per room based on double occupancy
This is a great night away for a bunch of friends or even a girl's night out. Come spend an evening where you will meet our favorite celebrity tarot card reader Leslie Singer.  Sit with your friends by candlelight sipping martinis and drawing cards while Leslie tells you their special meaning.  You then have the option to have a 30 minute private reading or simply retreat to the parlor and sit by the fire with your friends with some refreshing martinis and light snacks.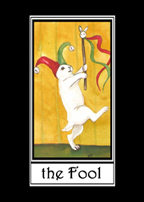 Tarot reader and psychic Leslie Singer is a life long student of the famous Frank Andrews.  Leslie does not tell fortunes nor does she speak ethereally.  She offers real time guidance for our everyday dilemmas allowing us to navigate our world with peace of mind.
 Our all inclusive package includes the group activities (private reading is extra), 2 martinis per guest, snacks, and a full breakfast on Sunday. Gather a bunch of friends and make this an outing never to forget.